Following the success of our inaugural issue, 'Daimonic Inauguration', we are delighted to release information about the second issue of Feral Transmissions, entitled 'From the Vault'.
'Feral Transmissions II: From the Vault' incorporates articles, concepts and ideas that for some reasons never have met the public eye, and which were found by our contributors hidden in notebooks or text files on old backup drives. The texts that we have collected for the second issue are either loosely developed ideas from a the common pool that constitute the machinery of the artistic collective Belzebez, or tomes forgotten in an archive or in the penumbra of the mind.
The issue involves articles from Sara van der Meer, Rolf Lindbohm, Fredrik Eytzinger, Michael Idehall, Johnny Jakobsson, and Timo Pedersen. Together, they invites the reader on a journey that account not only knowledge gained in the Indian continent, but also demonic entities encountered in specific corridors of the mind, and gematric and thematic exploration of concepts such as Belphegor's Prime, The Art of Dreaming, The Shadow and the Self, just to name a few.
Pre-orders are soon taking place, as we are currently looking over the final touches together with our craftsmen in Gothenburg. More information on specific content will follow soon.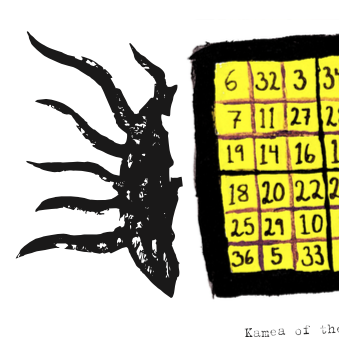 ---