Exhibition at Cinnober Teater with paintings, sculptures, and sound. Belzebez merchandise will be available.
Friday 9/5 19:00-22:00 – The vernissage is opened by a short introduction to art and esotericism by local scholar Jimmy Elwing. Drone by Jonas Lindgren.
Sat 10/5 13:00-22:00 – The exhibition will hold a continuous sorcerous concert by Fredrik Eytzinger and friends.
Sun 11/5 13:00-15:00 – The gates to the Gothenburg Dreamtime will be closed.
As centuries pass, settled human civilisation becomes a living organism with personal traits, history and a fate of its own. The destinies of the denizens of a particular locality become interwoven with the land. Ancestral lineages form, and actions, intent, and emotions accumulate within the mythological atmosphere. This creates an intemporal dimension where the place of dwelling becomes a stage for archetypal dramas, and lore from ancient history can surface in the now.
Gothenburg Dreamtime is a collection of visions of an atemporal Gothenburg, where the first settling of the area coincide with the city's ultimate doom. The mythological Gothenburg is provided with a voice, and is allowed to teach us the epic tales of heroes, monsters, and ultimately of the people who have, will, and could have spent their lives here.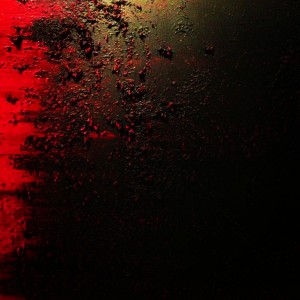 About the artist:
The artistic output of Michael Idehall always strives towards manifesting an opening to a world beyond the mundane. The creative process involves honing in on the nexuses between the flows of mind, matter and spirit, nexuses which exist inside the human being, but also in the outer world, as conglomerations of energy and matter. In Michael's creations, this convergence is revealed through the clash of ancient and modern, natural and artificial, and first and foremost the instilling of spirit into object.