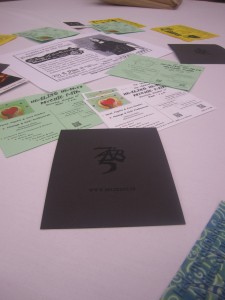 Belzebez had an informal presence at the Esoteric Book Conference in Seattle and took the opportunity to making initial contact and presenting the idea behind Belzebez for the American esoteric scene. We would like to thank the organisers of the conference for a wonderful event and also send our regards to those who participated with a great hunger for knowledge. We got great response for the work that we have presented so far, and hope that our future summonings will match those of the past.
According to the Astrological Observations found in the conference program, the time of the conference was of a "relentless drilling down into chtonic labyrinths", an act also found embedded within the VITRIOL concept, where the Hand of God likens the Hand of Glory.
Alongside interesting talks on Zothyrian initiation and cryptology we also had the benefit of meeting a lot of knowledgeable people and delving deeper into the great corpus of books presented by J.D. Holmes, Ouroboros Press and other wonderful vendors and publishers.