FERAL TRANSMISSIONS, ISSUE 1 – DAIMONIC INAUGURATION
BELZEBEZ 2013-12-13
Through communal effort, the inauguration of a new portal is now ready for transmit. The first publication of Feral Transmission is presented as an introduction to subjects within the field of initiatory sorcery, eclectic esotericism and visionary poetry that are rarely expounded upon in contemporary literature. While acting as a conduit for a raw signal of initiatic volcanism, we are hoping to give voice to those individuals who will define the very concept of the transmission which we aim to keep in a state of flux and permutation.
This body of work is characterised by a shared intent for magical expression, which is why the reoccurring contributors of Feral Transmissions will be limited to a handful of individuals devoted to the Draconian current. Our broadcast reaches beyond the traditional means of communication adopted by occult publishers because Feral Transmissions is devoted to contemporary experimental sorcery. As such, Feral Transmissions should be regarded as a piece of art capturing the struggle of those who continuously walk the unlit path towards illumination.
The first issue, printed and hand bound in Gothenburg, is limited to 50 hand numbered copies of 42 pages, and they are available only through Midian Books.
Price for standard edition: £ 20.00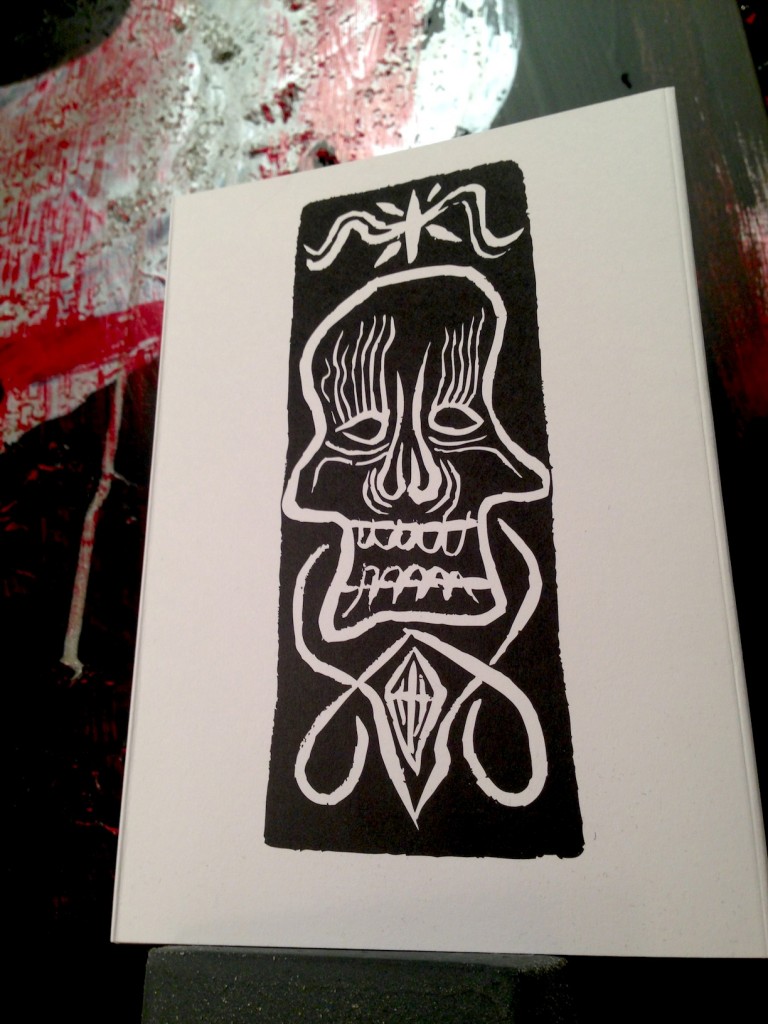 The following articles are included in the first issue of Feral Transmissions:
Gristle wings, gengel stampede by F.S.K., Ktemagna Veign'mana by Johnny Jakobsson and Michael Idehall, Transmission of Goto-Avam by Rolf Lindbohm, Rendevouz with Carancara by Fredrik Eytzinger, The Language of the Birds by Michael Idehall, KakaxandraOk – Serpentine Glossolalia by Fredrik Eytzinger, The Silent Teachings of Baba Babash by Sara van der Meer, Studies on the Adulruna by Michael Idehall, The Tower of Quietuses by Karl-Oskar Larsson, Exodeus by Michael Idehall, Exodeus 2 by Michael Idehall.