The entire issue of Feral Transmissions should have reached their new homes by now. Like a first thought beginning to take form in a global cerebrum, the initial burst of creative energy has been fired across our receptors. The Swedish author Esaias Tegnér once said that What is unclearly said is unclearly thought, but the question we are posing is whether anything worth saying can ever be clearly thought. The thoughts emerging from our newly established synaptic patterns, will hopefully pose more interesting questions, than they will deliver clear answers.
On public demand we have made the audial version of Feral Transmissions, Issue 1 available on iTunes. We hope that all of you will explore the synaesthetic dimensions that open up between the visual and the audial transmissions.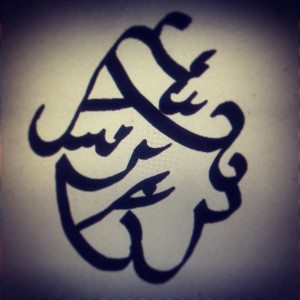 ALSHRAMDAM – Three Contemplations on the Inner Peacock
Sara van der Meer
Magical texts relating to the Draconian path often display an apocalyptic harshness, which is inherent within the current itself, but this devotional work rather highlights another aspect, also integral to the path of the Dragon. Receiving initiation includes intimacy with those on the other side, perhaps even love. This book is, if nothing else, a revealing account of Sara van deer Meer's tender relationship to the angelical Peacock of divine madness. Invocations, which almost resembles prayers, accompany devotional path-workings that aim to deliver the adept on the doorstep of a temple of destruction, revitalisation, and transformation within your own heart.
This book will be available for pre-order within the next few months.